Albert Einstein once wrote, "Do not grow old, no matter how long you live."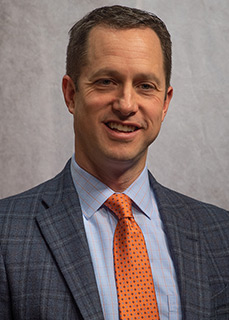 These sage words apply to all stages of life, from young to old. In many ways, the idea of being "ageless despite your age" is the very foundation upon which Piper Shores and Holbrook were built. The staff and leadership on our 138-acre campus share a deep and abiding commitment to support a dignified path for all of our residents, whether they reside in independent living, assisted living, or memory care.
The wise among us understand that as we grow older, new chapters in our lives present special ways of exploring our world. Every day at Holbrook we see this in action: A woman in her 70s knits a simple scarf; a widower in his mid-80s finds a special new friend; a group of residents plants seedlings together in the greenhouse; another group heads off to the symphony; and a contemplative soul is accompanied outside to enjoy the morning sunshine and a splendid view of Casco Bay.
No matter which chapter of life you may be exploring, there are opportunities to learn, discover, engage, and to be supported in living your best possible life. At Holbrook, we operate under the fundamental belief that every resident is a unique person who should be encouraged to participate in guiding his or her own care. This PersonFirst® approach to care flows directly from the relationships we build with our residents. Because we take the time to get to know you, we are better informed about how best to support and honor your wishes.
Our newly expanded Holbrook assisted living and memory care campus now provides residents with an extraordinary coastal Maine setting, the best amenities, abundant opportunity for engagement, and the quality of life they desire. We believe that by addressing some of the stumbling blocks to a full day – say getting dressed in the morning, taking a bath, or cooking dinner – residents gain the opportunity to enjoy a more free and energized life!
I'm delighted that the outstanding and highly qualified staff at Holbrook is here to help residents realize and foster their independence. Our goal is to support our community of residents in carrying on their lifestyle to the best of their ability, and to do so in a way that safely respects their privacy, dignity, and freedom. To guide us in the pursuit of assisting residents to achieve their aims, Holbrook is accredited by the Commission on Accreditation of Rehabilitation Facilities (CARF).
Finally, the newly expanded Holbrook means that for the first time in more than 10 years we are offering assisted living to the general public. All of the amenities at Piper Shores – swimming pool, woodshop, art center, library, music and arts programs, activities – are available to Holbrook residents to the extent they are able to participate. In fact, we like to say that the only difference between Piper Shores and Holbrook is where you sleep at night.
We welcome all who are seeking a person-centered approach to assisted living and memory care along the Coast of Maine. If you're looking for a home for someone you love, please come meet us, visit our facility, and ask our residents what makes Holbrook so special.
~Phil Jean, CEO